Post by pudgygroundhog on Jan 2, 2018 20:14:31 GMT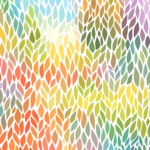 My sister-in-law is a scientist. All throughout her education, she constantly heard how she'd probably be the only woman on staff at any lab she ever worked in. Sure *she* was talented, she was told, but there weren't may other women like her so she needed to accept she'd probably never work with many other women.
Well, she is now a tenured professor at a major research institution and runs her own lab, where over half of her staff - including grad students and post-docs - are women. That's not an accident. By the way, they are considered one of the top labs in the world in their area of expertise.
The "non-traditional" candidates are out there, capable of doing great work, and want the opportunities. But you have to find them AND be an environment where they are respected and valued, not where they're made to feel like tokens.
Kudos to your sister-in-law.
This thread has me thinking about a comparison to universities. The top schools have an advantage that they get a ton of qualified applicants, so can really handpick a class that is diverse. I'm sure they could easily fill a class several times over with only the kids that had the perfect test scores, grades, and resumes. But they don't do that. They realize diversity is important (and not just diversity based on gender or race - diversity of backgrounds, geography, interests, skills, etc) and also want to recognize potential and a student who can thrive on their campus. Because in reality if you only took the kids with the absolute best experience, opportunities, and high schools, you would never take the kid from a farm in Iowa who's graduating class was 40 kids or the kid from a seriously disadvantaged urban school in NY.
Additionally, having been in my industry for +18 years, soft skills are also valuable. Of course you need to have the hard skills and know how, but in the end very few people are simply irreplaceable. You might be smart, but if you are an asshole who can't ever work in a team or isn't flexible - that does not bode well. When layoffs come around and you are looking at cutting teams even further, you are looking for people who can do the work, but also be flexible, willing to do what it takes, and work with the others.