Post by sleepingbooty on Aug 2, 2019 14:42:38 GMT
My fellow Christmas crafters, it is with utter disappointment in myself and my calendar-keeping skills that I must inform you all that we are already a day late with the December Daily MEGAAA thread this year. The shock, the horror! (I know *hangs head in shame*) Please pass the smelling salts to your fellow sisters and try not faint before they make it to you...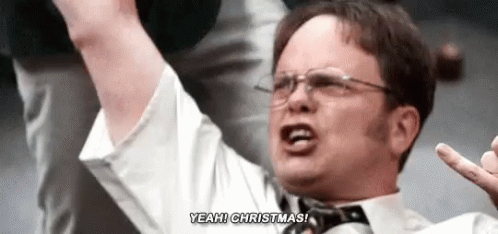 Time to get our jingle on and start saving ALL the pennies to buy new Christmas scrappy stuff. Because whose Christmas stash isn't already overflowing and taking over the craft room, right?
As usual, this thread will be updated as the sneaks are revealed. I'll do my best to keep up with all the information but please, don't hesitate to give me a shout in here with any news regarding December documenting kits and products that I might have overlooked. For traditional SB lines, take a look at the
2019 Christmas collections thread
.
Anyone documenting Christmas is welcome here. Whether you're doing a few LOs, a full-on December Daily album, a TN insert, a mini album, just looking but not buying this year, this is your place for all the hot December craft gossip, motivation, encouragement, decision-making, silly Christmas banter and whatnot. Get your Starbucks seasonal drink and find a comfy spot to come type and chat away with us.

Companies that offered DD(ish) kits in the recent past:
Ali Edwards ✓
Citrus Twist
Clique Kits
Cocoa Daisy
CTMH
Elle's Studio ✓
Feed Your Craft ✓
Felicity Jane
Freckled Fawn ✓
Hip Kit Club
Kelly Purkey ✓
Kimidori (Spain)
Layle Koncar
Scrapdelight (Netherlands)
Shimelle ✓
Stampin' Up!
Studio Calico
Confirmed 2019 DD kits:
Ali Edwards:
Holiday product preview
. Order selection period opens on Thursday, September 5th at 7am PDT and will end on September 30th. US shipping flat rate is $5, international shipping flat rate is $20.
Elle's Studio: Document December kit being released on Aug. 28.
Feed Your Craft: More info about their 2019 December kits in the September newsletter.
Freckled Fawn: The brand confirmed on page 4 of this thread they are releasing a Christmas/December kit this year.
Kelly Purkey: Holiday offer on early pre-release for subscribers on Thursday Oct. 3rd (20% off), to all on Friday Oct. 4th.
Product preview
on page 20 of this thread.
Shimelle: Christmas in a Box kit with an exclusive Shimelle stamp (available separately).
All links I post are
non
-affiliate.