Post by Really Red on May 13, 2021 13:58:33 GMT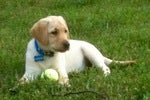 I completely agree with this. I see it a lot with surprise parties. Those close to the birthday person will go about the day like it's been forgotten, all the while excited for the surprise party that most likely will be later in the day. In the meantime, the birthday person feels forgotten. If you're going to have a surprise party, at least acknowledge the birthday person during the day!
OP, I hope that your day turned out well. It's hard when we feel like we are unseen and not heard.
I agree with all of this.
teach4u
I hope you had a good day any way. I was sorry to see that you felt like you were the ass. That is EXACTLY why your DH shouldn't have done what he did. He KNEW you were upset - why perpetrate the lie that nothing was special.
For those of you who think you are not your DH's mother...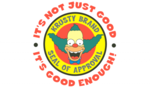 I *did* say something to my DH years ago when our kid was small and Mother's Day was coming up. He made some crack about me not being his mom so why should he do anything for me? I said, "Our child is looking to us to teach her what is important and how to treat the people we love in our lives. If WE don't show her, how is she supposed to learn? We do that by backing each other up, teaching her how we care for and honor each other and how we show each other respect."
It was like a light bulb turned on because he really never thought of it that way. His parent's were pretty dysfunctional and there wasn't a lot of mutual respect in their relationship. It shouldn't have been a surprise to me that it wasn't something he would have picked up naturally by watching their model of marriage and parenting. My parents were the exact opposite, so to me it was something ingrained from early childhood.
I love what
crazy4scraps
said to her husband. And love that he listened to her. That's the way adults behave. <3