Post by papersilly on May 11, 2021 20:13:21 GMT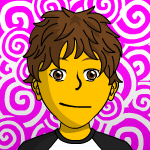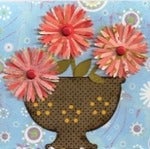 it's also been reported that workers (of most ages) will achieve greater income advancement through job changes and not waiting around for (what they consider piddly) merit increases at work. for years, my sister worked in accounting management for a major cosmetics company but the company was known for only giving incremental, if any, raises. she finally took a chance and did a job-to-job-to-job change in a span of a couple of years and now makes far more money than she could have ever earned in raises at the first company.
i understand why turnover is very high at some jobs and why employers are frustrated at the hiring process. the days of forever employees or someone being a "company man" seem to be over.
the younger generation CAN'T stay at the same job for their entire career. people get laid ooff all the time. companies do not give very big raises (sometimes only keeping up with the cost of living increase) so people have to move on to other jobs. it is not so much that the young people want to switch jobs so badly. my brother has worked at the same job he started with after college. not many people do anymore.
that's my point. whether they want to or not, the younger generation don't retire from long term jobs as previous generations have. some may want to stay on forever but for some companies, when an employee ages, they start to get expensive. the cost of providing benefits for them increases and the cost of their pension may be more expensive than the plans the newer people have.
at the same time, there is that segment of that generation who don't want to stay long. don't plan to stay long. some live with their parents so no mortgage to tie you to a particular job no matter how much you hate it. some don't have spouses or kids that depend on their income so again, leave that job if you want.