Post by MichyM on Oct 13, 2019 18:24:19 GMT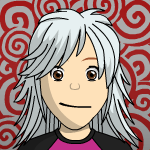 His 40th birthday is next month. I don't know if I should send him a card, or not make contact at all and leave it at that.
I've told my relatives that he is a grown man and it is on him not me.
I am torn trying to figure out when I told him not to ask for help and why that would also mean that he could no longer have a relationship with his family after all this time. Maybe it was when I paid off his car before it was repossessed 20 years ago or when I paid off speeding tickets so he could get a job around the same time.
Up until this event last fall, things weren't perfect, but we did talk and visit periodically. He lives about an hour from us.
WWTPD?
Huh?
I have absolutely no idea what this means in context? It seems like a complete non sequitur.
You are an adult too, I presume.
So, what in the world does "being an adult" have to do with who contacts whom?
If YOU want a relationship with your son, it is up to YOU to make the contact, overtures, follow up. Don't expect him, or anyone else, to do your work for you.
If YOU don't care enough to take the risks and put in the work that developing a new relationship with your son, then you have your answer.
He clearly doesn't want to put the work into a relationship with you as it stands right now. Only you two know why. If YOU want a relationship with him, YOU have to work to make that something he is open to working towards.
Buying a card, writing a couple of sentences, and paying for the postage seems like such a small gesture that I have a hard time understanding why you would have to run that by a message board, rather than just doing it. It is maybe 10 minutes of your life, total, and practically risk-free.
I'm sorry that this sounds harsh, but life is short. You, or he, could die at any time. I don't understand your approach to this whole situation. I will guess that you have left out reams of information, but if it is as you state it is, get off your butt and do something to re-establish a relationship with a child you gave birth to, raised, and who - if all is as you state - hasn't abused or been toxic to you in any way.
Thanks for putting into words what I've been thinking for the last day
elaine
. This all bears repeating.